Transcribing and analysing oral history in digital research environments
Digital archiving practices in the Netherlands in the past two decades have provided better access to oral history collections (Heeren et al. 2009, Kemman et al., 2013, Ordelman & de Jong 2011, de Jong et al. 2014), yet oral historians may not yet be fully aware of the other possibilities that digital research infrastructures have to offer. Digital research infrastructures should not only be regarded by oral historians as convenient ways of gaining and providing access to data (as it mostly is now), but also as means of data preparation and analysis.
This workshop seeks to remedy this limited understanding among professional oral historians in the Netherlands. We aim to do so by demonstrating parts of the CLARIN and CLARIAH research infrastructures, i.e. the CLARIN Oral History Portal and the CLARIAH Media Suite, which were both developed in the past few years (2015-2018).
| | |
| --- | --- |
| | For more information you may contact This email address is being protected from spambots. You need JavaScript enabled to view it.. |
Date
25 Octobre 2019
Time
09:00 - 17:00
Location
Erasmus University, Woudestein campus in Rotterdam. Polak-building, room 3-22
Language
Dutch and English.
Participants should have intermediate knowledge of Dutch because the AV-recordings are in Dutch.
Cost
Free
What's in for the participants
As a participant, you will learn how to explore, prepare and annotate data in the aforementioned environments with the help of easy to follow step-by-step instructions and personal assistance from the organizers.
The workshop is tailored to oral history principles and methods, and we will work with the participants´ own collections, as well as with a very interesting collection of our choice: the collection of the Verhalenhuis Belvédère.
There will be some preparatory work for participants that has to be done prior to the workshop that will consist of describing the individual oral historian's workflow, and reviewing some documentation that we will send participants in advance.
The programme
9.00 - 9.30

Welcome with tea and coffee

9.30 - 9.45

Welcome and introduction to the day's programme by Norah Karrouche

9.45 - 10.00

Transcribing in the Oral History Portal: demo by Arjan van Hessen

10.00 - 11.30

Oral History Portal hands-on work* by participants in three groups, supported by AvH, LM, MB and NK
(incl. short coffee break)

11.30 - 12.00

Oral History Portal evaluation

12.00 - 13.30

Lunch in the Polak building

13.30 - 14.00

Annotation in the Media Suite: demo by Liliana Melgar

14.00 - 16.00

Media Suite hands-on work** by participants in three groups, supported by AvH, LM, MB and NK
(incl. short coffee break)

16.00 - 16.30

Media Suite evaluation

16.30 - 17.30

Drinks at Erasmus Paviljoen
*Scholars will be offered to work with their own data for the first part of the workshop. They may want to bring along and work with (snippets of) their own interviews.
**During the second part, scholars will be working with the DANS oral history collection in the Media Suite, in particular the Verhalenhuis Rotterdam 'De ziel van de wederopbouw' collection.

We will use the recently disclosed collection of the Verhalenhuis Belvédère.
Language: Dutch and English. Participants should have intermediate knowledge of Dutch because the AV-recordings are in Dutch..
CLARIN-OH is interested in how it can better support oral historians, and how it can lower barriers to the use and take up of its resource and technologies. In a series of supporting workshops, they collected feedback and suggestions for refinement and improvement of its resources. CLARIAH, on the other hand, has developed the Media Suite, a research environment where audiovisual media and oral history collections content can be explored, enriched with automatic speech recognition (ASR), analysed, stored in personal collections, and annotated manually. The environment has been developed and tested through a series of consecutive workshops, research pilots and a summer school.
This workshop is the result of the collaboration and ongoing dialogue between CLARIN-OH and CLARIAH WP5. The organizers can hone in on their previous experiences as oral history and technology workshop co-organizers and speakers.
The main goal of this workshop is henceforth the dissemination of both the Media Suite and the Oral History Portal. A second, though minor, goal of this workshop is to test both infrastructures and gain feedback from scholars at different skill levels, so we can improve these services for oral historians.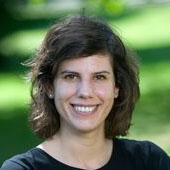 Norah Karrouche (Erasmus Universiteit Rotterdam, Vrije Universiteit Amsterdam) specializes in historical culture in Morocco and Algeria and among Maghrebi communities in Europe, and the history and anthropology of mobility in the Mediterranean. She is a lecturer in global history and anthropology at the History department at Vrije Universiteit Amsterdam. In 2016, she started working as a scholar in CLARIAH at the Erasmus Studio, Erasmus University Rotterdam. She works closely with information scientists in order to develop infrastructures for oral historians. She is interested in the uses of oral history in migration research, both as fieldwork method and as research ethic.
---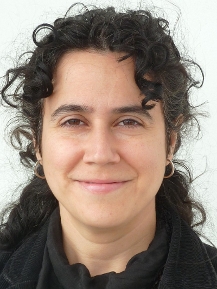 Liliana Melgar (Universiteit van Amsterdam, Nederlands Instituut voor Beeld en Geluid) holds a PhD in information science and is currently a postdoctoral researcher at the University of Amsterdam for the CLARIAH project. Her research focuses on scholarly annotations and the tools that support the research process of humanities scholars, more specifically of media scholars and oral historians. She conducts user studies for CLARIAH, as well as testing and dissemination of CLARIAH tools.As part of the CLARIAH project, Liliana works with oral historians (e.g., Norah Karrouche, Susan Hogervorst, among others) gathering their requirements for the infrastructure.
---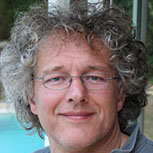 Arjan van Hessen (Universiteit Twente, Universiteit Utrecht) has been working as a researcher in the field of Language and Speech Technology (HLT) for the past 2 decades. His main interest lies in the disclosure of spoken content with the help of technology. One of his current focus points is on the adaptation of Language Models to improve the recognition and the use of "AI" to go from Spoken Speech to Written Speech. He seeks to improve the recognition results of (often) older interviews and how to connect parts of the spoken content to external documents like newspapers, books and articles. In order to do so, he closely cooperates with humanities scholars and social scientists.
We aim at an audience of 15 to 20 scholars who currently research and/teach oral history at a Dutch institution of higher education.
To be approached are:
| | | |
| --- | --- | --- |
| Name | Affiliation | Topics |
| Dienke Hondius | VU | OH in education diversity, inclusive history |
| Ben Wubs | EUR | OH in research business history |
| Fridus Steijlen | VU/KITLV | OH in research colonial history, migration history |
| Marieke Oprel | VU | OH in research Dutch history, WWII |
| Susan Hogervorst | EUR/OU | OH in research eyewitnesses, WWII |
| Marie-Louise Janssen | UvA | OH in research gender and sexuality |
| Bart Wallet | UvA/VU | OH in research Jewish history |
| Bettine Siertsema | VU | OH in research Jewish history |
| Yvette Kopijn | UvA | OH in research migration and colonial history |
| Nadia Bouras | UL | OH in research migration, gender |
| Bart Wallet | VU | OH in research religiosity |
| Heleen Blommers | VU | OH in research socio-economic history of U.S. |
| Nicole Immler | UVH | OH in research transitional justice, family memory |
| Hilde Sennema | EUR | OH in research urban history |
| Stef Scagliola | Uni Luxembourg | OH in research, OH in teaching |
| Marloes Hülsken | HAN | OH in teaching diversity, inclusive history |
Dienke Hondius will provide us with a list of recent (5 to 10 years) graduates of the Huizinga Institute's oral history course. These will also be sent an invitation to register for the workshop.